"Raise the Vibration" a CD by Felicia Rose, is a regular offering to my clients with autism to help them achieve a calm and focused manner for communication. Felicia's voice is pure and inspirational.  She speaks to their hearts! 
- Marilyn Chadwick 
Marilyn Chadwick is a speech/language pathologist and has been a part of the Facilitated Communication Institute since 1992. She has previously played the roles of Director of Training and Assistant Director of the FCI, developing the various levels of training and working to publish standards on the method. Marilyn has been a leader in supporting Facilitated Communication users to work toward independent typing and speaking. Now as the Senior Consultant she continues to contribute to the Institute on Communication and Inclusion through conferences, independence clinics and the Training of Trainer program. Marilyn is in private practice, based in Syracuse New York. 
Read More http://savedbytyping.com/marilyn-chadwick-facilitated-communication-master-trainer/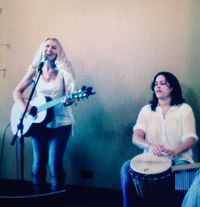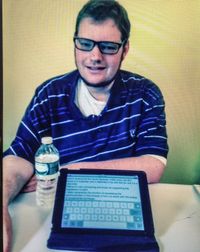 "While driving with Quin Delia and singing along with Felicia Rose's "Raise the Vibration CD", I heard the sounds of Quin actually harmonizing and singing! Beautiful sounds emerging from a diagnosed non verbal autistic, this was a first for me.  
Quin had expressed her desire to sing, an idea was hatched right then and there. I asked Quin if she'd like to sing with Felicia? Quin grinned from ear to ear and shook her head yes!  
I contacted Felicia and asked her if she would be willing to share stage with Quin at her next concert for autistics, Felicia wholeheartedly said YES! " 
​Quin's favorite songs to sing along with are "Green Tara" and "Love is Stronger Than Fear" from the CD "Raise the Vibration".
Nancy Froio 
Advocates, Inc. 
Syracuse, NY